Top 5 Tips to Keep Your Dog Safe & Warm This Winter
'Tis the season to wrap up and warm up with some hearty foods - why not share the festivities with your dog this winter too? Here are five top tips to ensure your pooch is just as cozy and safe as you over the colder months.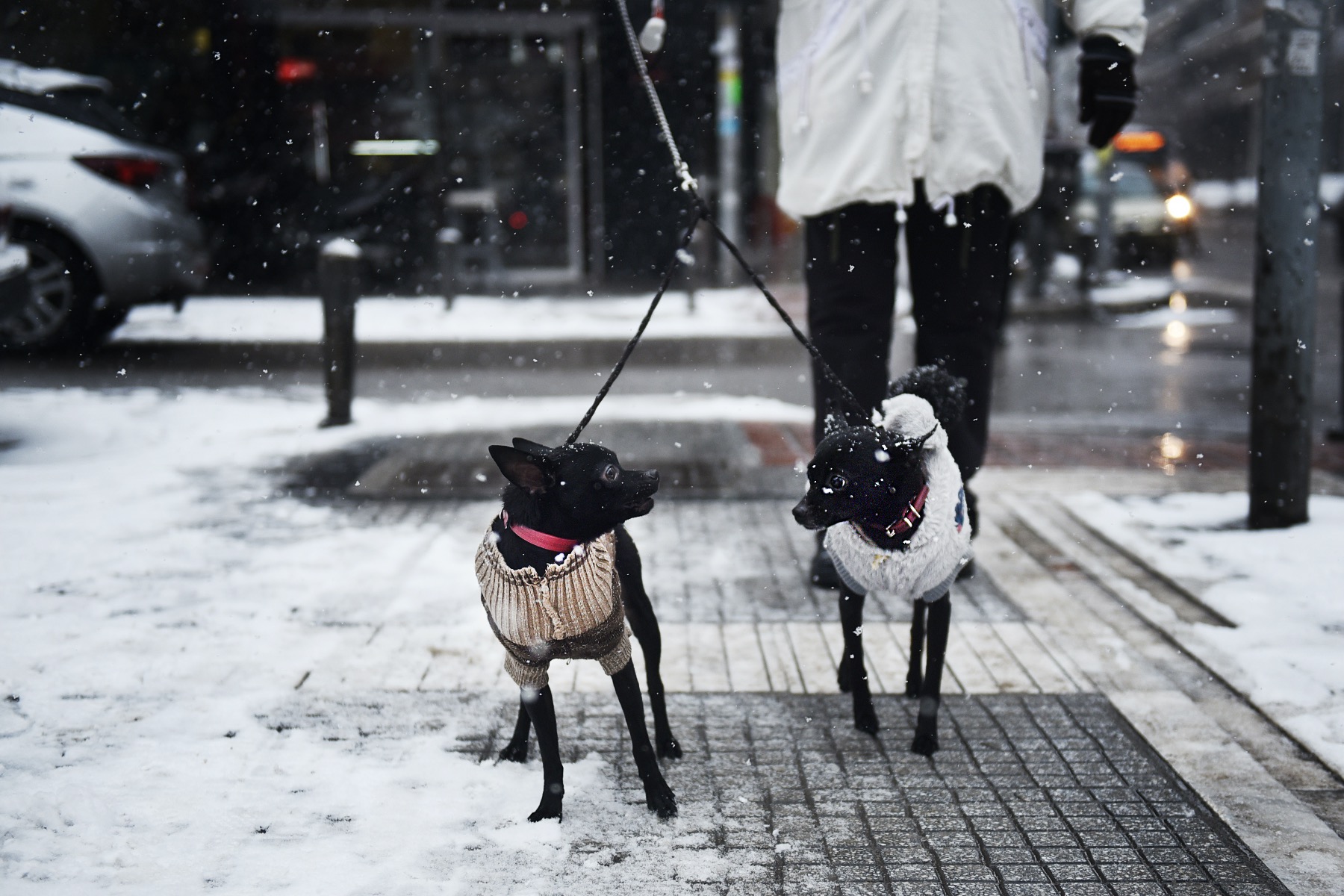 Treat your dog to a dashing coat to ensure they keep warm! Dogs with thicker coats can handle the cold well, however shorter-coated, younger, elderly and smaller dogs may need extra loving care. We love Equafleece's Dog Jumper that you can get in a great range of colours and sizes!
Light up your dogs day and their walks by getting them a torch collar! Shorter days and bad weather can mean poor visibility on walks, so remain safe this winter and keep you and your hound visible. A great torch we love is Ruffwear's The Beacon™ Dog Safety Light. Other ways you can stray safe on walks is sticking to familiar walks away from potential hazards, ensure your dog has been microchipped and is wearing a collar with your up-to-date details on.
Keep on top of your dog's pedicure and check your dogs paws to remove and ice build ups, chemicals, salt, and grit that may have been caught in fur or between pads.
Keep them cozy at night and get them some extra blankets and bedding to snuggle up in. You could even slide in a gently warmed hot water bottle - just make sure it's the right temperature and not too hot.
At meal times, gently warm your dog's fresh food so they can enjoy a tasty treat this winter. You can spruce up their meal by gently warming and adding our tasty lamb Bone Broth for dogs! It's crafted with dogs at heart, and is a great nutritional boost for dogs this winter and is great at keeping them hydrated in the colder months. You can even get it delivered to your door - get your paws on some here!