How to Make Your Own Dog Food with Different Dog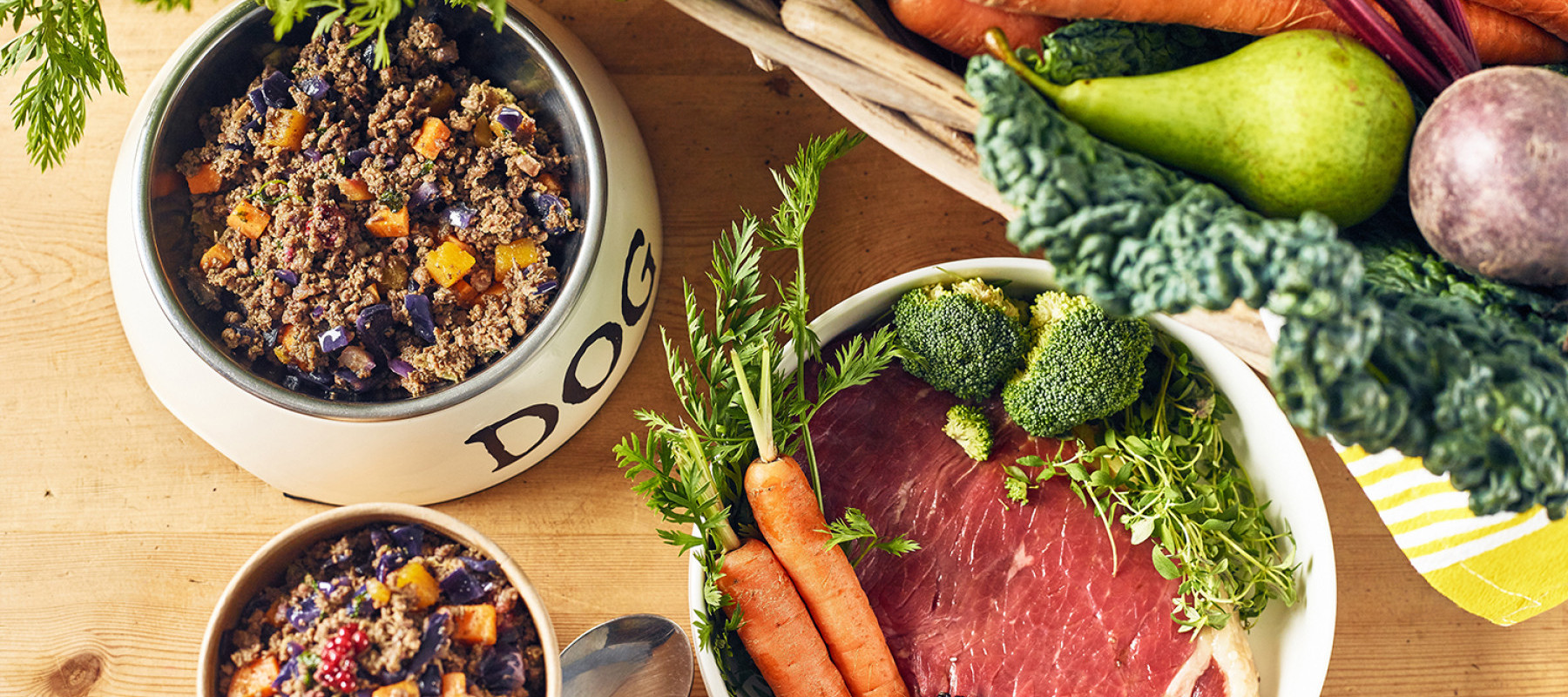 We all know the saying  "you are what you eat" and here at Different Dog, like so many pet parents around the country, we believe the same goes for the four-legged members of the family too.
Benefits of Homemade Dog Food
The benefits of feeding a homecooked diet to your dog are huge:
Fresh, Natural Ingredients - not highly processed and full of refined carbohydrates like many commercial diets, which are bad for dogs' teeth and digestive systems.
Low-Allergen and Easy to Digest – with homemade dog food, you know exactly what's going into your dog's bowl, which means you can cater to any specific allergens and dietary requirements. Many store-bought dog foods contain fillers such as grain or legumes which can be hard for dogs to digest.
Variety – we get bored eating the same food every day and so do dogs. Cooking for your dog gives you the flexibility to mix and match, giving your dog a healthy, varied diet. This is particularly important for improving gut health, as well as overall wellbeing. 
The Importance of Getting It Right - Nutritional Requirements & Avoiding Common Pitfalls
BUT research shows that 95% of commonly available home-prepared diet recipes had suboptimal levels of essential nutrients (see AVMA, 2013). It is vital that your hungry hounds get plenty of what they need and in the right quantities, such as optimal:
Calcium and phosphorous ratios,

Omega 6 and omega 3 fatty acids ratios, 

Fat and protein levels. 
And although many fruit and vegetables and the vitamins found within them offer our pups the same benefits they offer us, others can be nutritionally inadequate or toxic, like grapes and onion.
So, how to get all the benefits of homemade dog food whilst ensuring your peckish pups eat all the right things? Different Dog is here to help.
Your Dog Food Chef
Different Dog started when Alex and Charlie welcomed their puppy Crumble to the family.  All the types of dog food available seemed totally inconsistent with the way they fed and valued good food for the rest of their family.  So, they started cooking for Crumble at home, then for her friends, and now we cook for dogs all over the country! 
Our recipes have all the benefits of home-cooked dog food but with the peace of mind, they have been nutritionally balanced by our pet nutritionist and vet.  They are also hassle-free – we are like your own private doggy chef.
At Dogfest this year we will be sharing the secret on how we conjure up delicious, super healthy meals for your canine friends during our live Cook For Your Dog Demonstrations.  We will also be on hand to answer any questions you may have and hosting the first ever Dogfest Doggy Café.  
Bring your dog along for brunch, lunch, an afternoon snack or even dinner!  We will be serving up a range of our delicious hand-cooked recipes, from our Turkey Fricassee to our Lamb Hotpot.
We can't wait to see you there!